Rema's personal homepage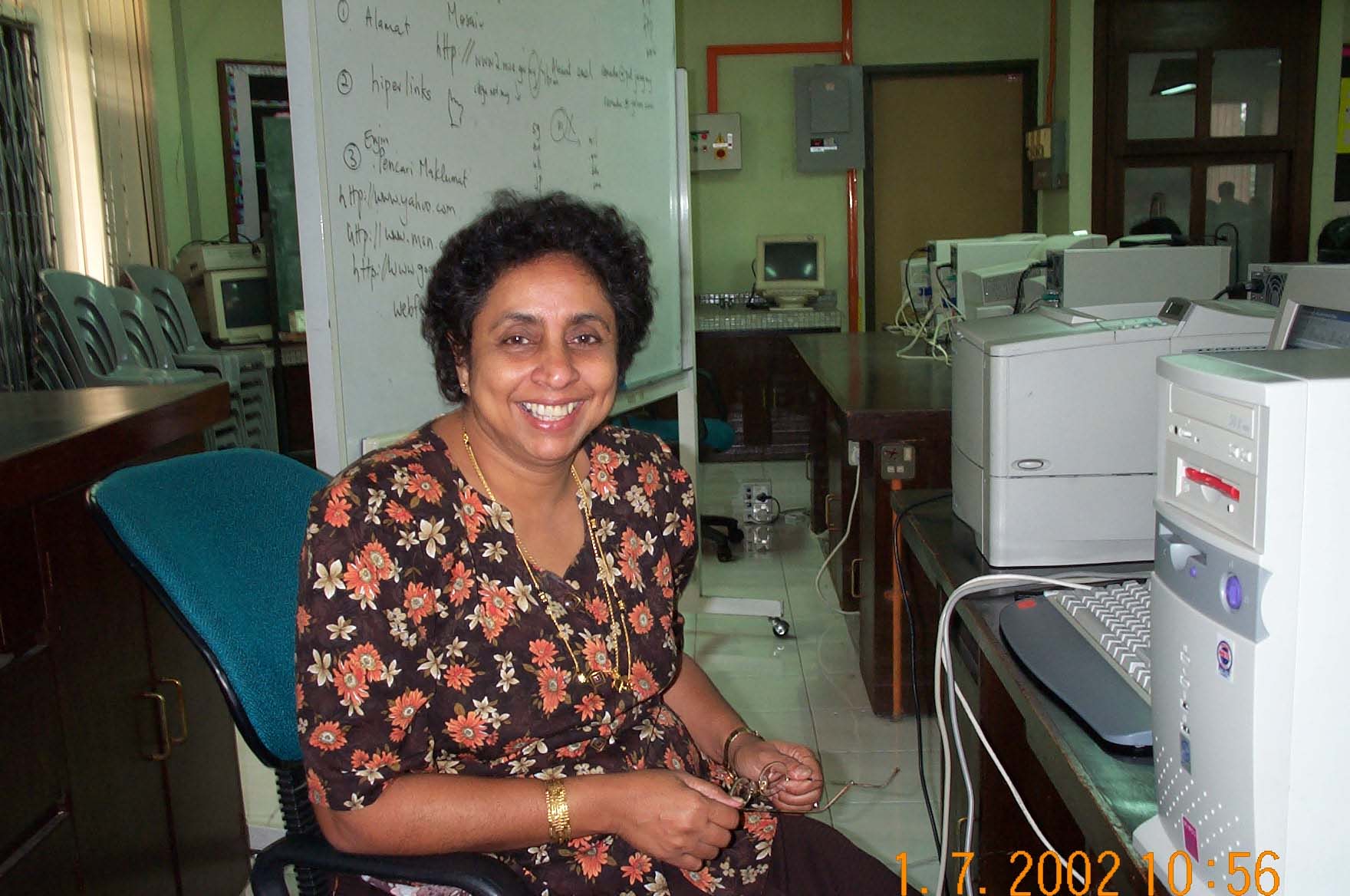 This is my practise site to learn HTML. You may learn more about me and my family here. If fortunate, you may be able to view some of the pictures from my photo album! I also hope to gather some information about early Malayalee immigrants to Malaya through this page.
---





Check out:

A family picture

Check out my list of preschool sites


My site for teaching Rangkaian Komputer


Swami Bhoomananda Tirtha - My Guru
---
My favourite Links
---

This page has been visited
times.

---
---
Rema Devi Menon
remadm@pd.jaring.my
56, Jalan SS 18/3,
Subang Jaya
Petaling Jaya, Selangor, 47500 PJ
Malaysia

Updated: 22 Feb 2004